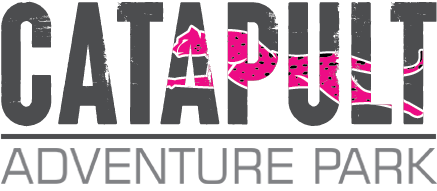 CATAPULT ADVENTURE PARK
ST PETERSBURG
Launch into hours of entertainment!
LAUNCH INTO FUN
Hours of entertainment await you at Catapult! Whether you're looking for a killer work-out, team building activities, or a variety of competitive games, we've got you covered! With activities ranging from beginner to advanced levels.
CONTACT INFO
4460 66th St N
St Petersburg FL 33709
United States
info@catapultstpete.com
+1 (727) 416-0400
GROUP EVENTS
We can accommodate all ages and group sizes.
BOOK YOUR BIRTHDAY or EVENT WITH CATAPULT
A party host is designated for all of your party needs: setup, serving pizza and cake, supervision in the attraction areas, and clean-up.
© CATAPULT ST PETERSBURG 2022